The latest technology for charging cables
Now before I begin explaining why you should be investing in USB Type C cable adapters, let me first define some terms.
The USB Type-C is actually just a connector shape, the underlying technology could be just USB 2 or USB 3.0.
In this article, when I refer to the USB Type C, I am referring to the type C connector with USB 3.1 technology, which theoretically supports double the bandwidth of its predecessor.
Is it Important?
Many people who went out and bought the new Macbook were surprised by the singular USB  port.
Other laptops have the Thunderbolt, Lightning, and USB 3.0 ports. The USB 3.0's clunky and non-versatile connector has remained relatively unchanged.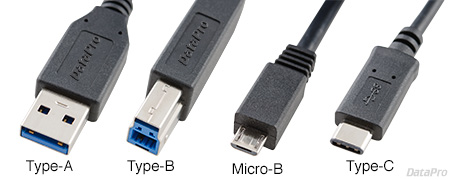 It provides about 60 watts of power, which is just enough to charge your laptop. In steps the USB type C connector which provides 100w of power and is essentially an all-encompassing charging port if you have the adapter.
How is it better?
1) It's smaller and thinner so it can fit in all thick/ thin devices; it is about one-third the size of the previous Type A plug.
The connector itself also does not have to be plugged in with orientation in mind, it can be connected in any which way (this means no finding "the right side" when plugging in).
2) The 100 watts of power output and its data exchange of up to 10 GB/s makes it extremely versatile.
You could potentially run a 4k monitor off of it or a super fast SSD rate into something. Power and data can be transferred at the same time via the USB type C so you can charge your laptop while you use an external display. 
3) While the connector itself is not backward compatible, the technology is! USB 3.1 supports USB 3.0 and 2.0.
This means you don't have to discard all of your peripherals: all you have to do is buy an adapter!
Will it be popular?
It will be everywhere very soon!! The new Macbook is the 1st to utilize it, but it won't be the last. Google's new Chromebook will have two USB Type-C ports!
You can expect to see them in all devices that use USB or Micro USB. The vision is to have one charger that you can charge any of your electronics with. If you don't believe me, watch this google video!

Let me know in the comments below if the type C cable is or is not what you've been waiting for! Also, check out our other blog posts!



Matt Lettieri - Gamertag: ShockerMPH



Customer Engagement Warrior


Matthew is an avid sports fan and video gamer and currently plays Battlefield 1, Gears of War 4, Rocket League, and FIFA 17.