What is Background Noise?
Background noise can come in many shapes and forms. It can be the hustle and bustle of city streets while you sit in your apartment, or it can be the serene sounds that come from the forest while you gaze over a waterfall.
It can also be like a low pitched humming sound that is emanating from your gas oven (something I should probably get checked out). Researchers have found that different forms of background noise can set off certain chemical signals in your brain.
White noise is the first classification of background noises, it is the one that researchers connect with productivity and concentration.
White noise is a constant ambient sound that is often consistent with a fan blowing, constant rainfall, or waves splashing on the beach. In contrast, Pink Noise is a lower frequency, constant noise that does not change in pitch.
This is said by researchers to help give a deeper, more fulfilling night of sleep. The Brownian Noise (Brown Noise) is the final classification of noise and it is most consistent with the low roar of a tunnel.
Researchers say this noise is supposed to be the most relaxing, so if you have a bathroom without a fan...(I might be the only one)...and you're finding it tough to concentrate....then get some Brown noise!!
Here are 5 apps that we at Tekbotic think could help you get the most out of your brain when you work and help it rest when you wind down at the end of the day!
Brain Fm is a science-based ambient noise app that helps you focus and be productive, or just chill out and relax. All of the sounds on the website are original compositions from Brain FM, so you won't be hearing any music you are familiar with.
That said, the music is actually really cool! The compositions they have for work give you a mildly energetic feeling, and the tracks that are designed for just lounging around are perfect for chillaxing.
It is a subscription-based service, though, so you get a 7-day free trial, then you do have to pay $7 a month after that.
Coffitivity is a very creative app idea for an ambient noise app. It simulates the sounds of being in a coffee shop.
So for those of you who like the feeling of doing your work while you get your coffee, without the possible perils of having someone spill their boiling drink all over you, this app is for you.
It is free for the average coffee shop sounds, but it costs $9 to unlock the premium sounds such as Brazil Bistro and Paris Paradise.
Noisli is different from the previous two ambient sound apps in that it doesn't give you a preset list of tracks to choose from. Rather, Noisli allows you to create your own ambient noise by combining different rain and wind sounds.
This is actually very useful as it allows you to toy around with different options until you find a sound that suits your activity. Another major plus with Noisli is that it is free to download!
If you are looking for an ambient noise app that tailor's its tracks to you personally, myNoise is the app for you.
When you download the app, you must first take a test that computes what your hearing levels are, since each of us hear differently. It then configures a playlist that is specified to your hearing range!
You can personally change what the theme is of the noise, such as sounds from a bus stop or an airport.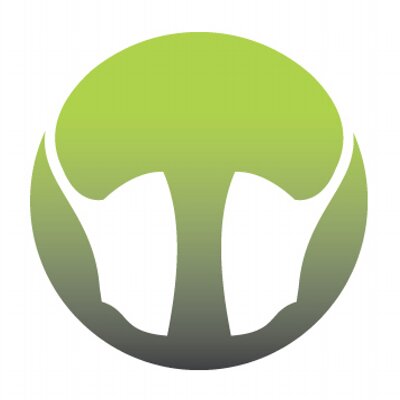 You can probably guess the kind of ambient sound app that Naturespace might be. But other than the obvious, Naturespace brings a deep audio experience.
If you close your eyes while you listen to some of the tracks, you sometimes lose your sense of place and are transported. I used this app to try to go to sleep last night and WOW!
The sounds are so crisp and relaxing that I passed out in under ten minutes. I highly recommend this app for relaxation background noise!
Check out those apps and tell us what you think in the comments below!
Matt Lettieri - Gamertag: ShockerMPH



Customer Engagement Warrior


Matthew is an avid sports fan and video gamer and currently plays Battlefield 1, Gears of War 4, Rocket League, and FIFA 17.